Google Play may start selling movies this summer
7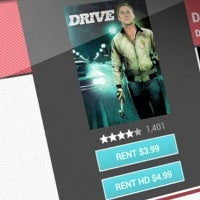 Google Play, the new name for the Android Market, might sell you movies in the near future, according to multiple sources sharing insights with CNET. Currently, Google Play only allows movie rentals but film industry sources say that purchasing movies is also coming to the second-largest app market.
The reason? Some Hollywood studios might have set a firm condition that Google Play must first sell movies in order to give the option to rent them. The new option could be introduced as soon as this summer.
The possibility for movie sales on Android is tremendous, but for studios this market is important because it clearly has larger margins than rentals. Some people still prefer to have collections of their favorite movies and that's the market they are aiming at.
Android in turn is the most popular mobile platform out there with huge untapped potential. Most contemporary Android phones also come with an HDMI port to beam video to an HD TV, and some offer wireless transfers as well.
Now, this is just another evidence that Google Play is undergoing a major transformation. After getting rebranded to Google Play, some of the store's music features are also to change. How do you like Android's new app catalog so far?