Google Play may start blocking root users from accessing certain apps
17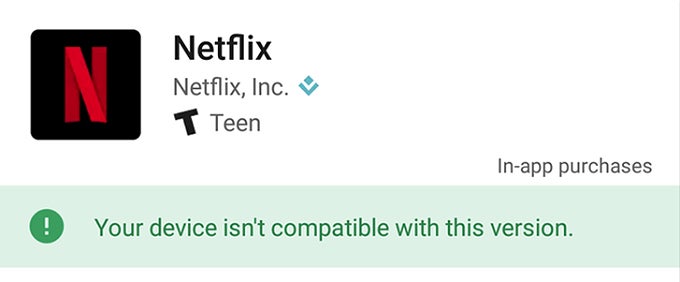 The latest update for Netflix
, which rolled out on Google Play a few days ago, raised a few eyebrows in the Android community by preventing users with rooted/unlocked devices to download the app from Google's official storefront. The app itself still works on rooted devices, it's just shows up as
"incopmatible"
on Google Play, with the updated changelog stating that:
"version 5.0 only works with devices that are certified by Google and meet all Android requirements."
Bad news is that recent changes made to the Google Play developer console indicate that more apps may join the ranks of Netflix in the future. The newly added "Device catalog" section allows developers to choose whether their apps should be accessible to root users directly from Google Play.
Slashgear
reports that some of the criteria for blocking access from Google Play include
"devices that fail integrity tests or those that are uncertified by Google,"
which basically excludes rooted devices and custom Android ROMs.
Modding enthusiasts may be pleased to hear that these restrictions won't necessarily prevent apps from working on their devices, they just won't have access to the apps from Google Play. APKs sideloaded from other sources will still work.
Although these changes to the platform are sure to annoy some people, they are being made with security improvements in mind. Unfortunately, they may also negatively affect Android OEMs who are not using Google's certification.
Recommended Stories