Google Play first-time app installs surpassed App Store's by more than double in 2017
16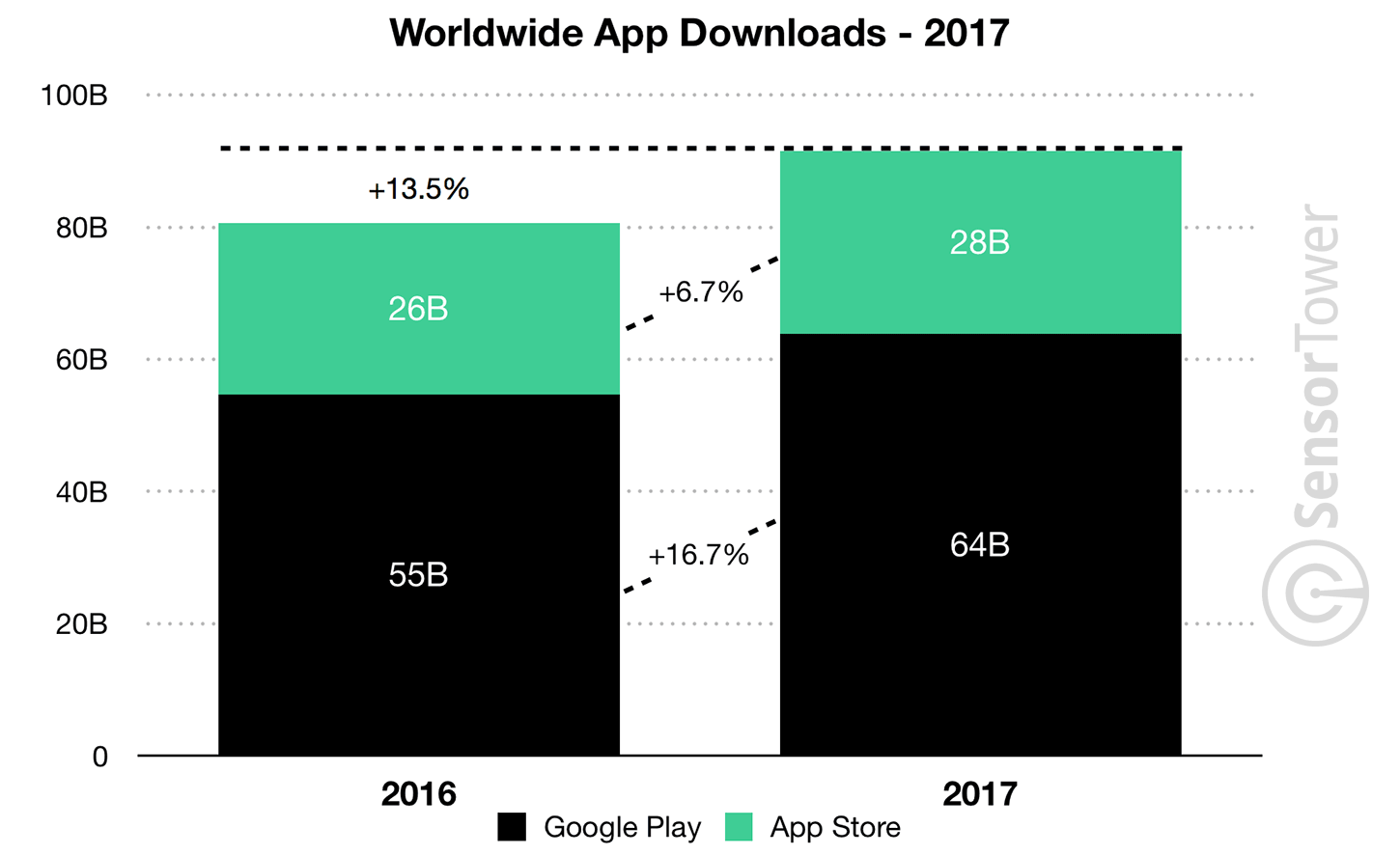 It appears that 2017 was a great year for Apple, Google and mobile users alike, at least according to the latest report from research company
SensorTower
. The report claims mobile users spent no less than $58.6 billion on apps and games last year via in-app purchases, subscriptions, and premium apps on both the App Store and Google Play. Suffice to say that's a 35% increase over 2016.
Although App Store at about every category, there's one where Google Play is far ahead of Apple's applications store: first-time app installs. The report published recently by SensorTower confirm a 13% growth of the global first-time app installs, which amassed 91.5 billion.
While Google Play app downloads increased by 16.7% to reach around 64 billion, App Store first-time app installs only grew 6.7% (28 billion). One of the main reasons Google Play had more first-time app installs than App Store is the higher rate adoption in emerging markets.
Google continues to support the
Android One program
, which brings cheap, solid smartphones to markets where feature phones are still predominant.
However, if you are a mobile developer, you'll probably want to launch your product in the App Store first. iOS users spent around $38.5 billion on the App Store in 2017, while Android consumers spent only $20.1 billion on Google Play. Let's not forget though that the latter is not available in China, a huge mobile market where Apple thrives when it comes to App Store in-app purchases.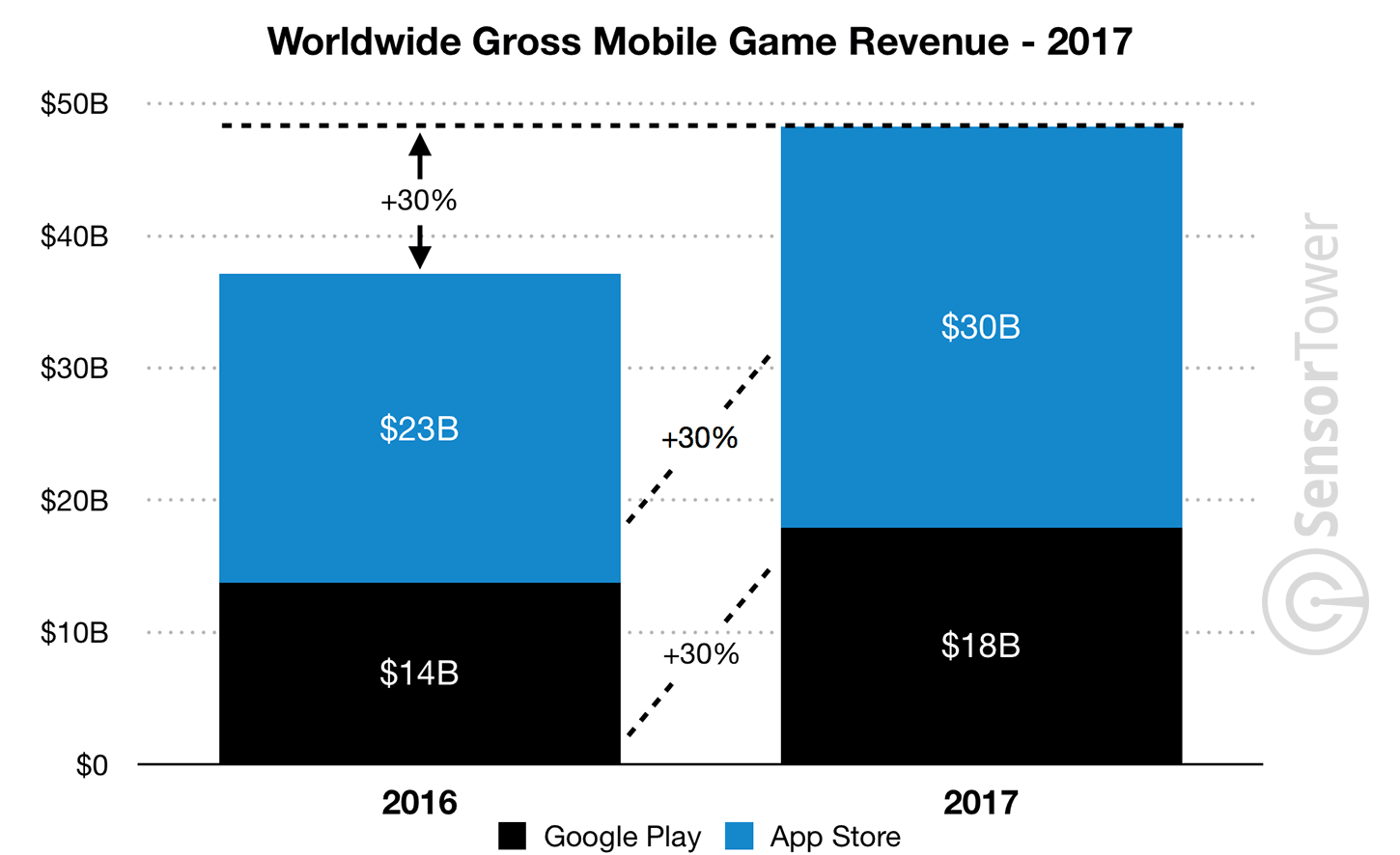 The same goes for worldwide mobile game revenue where App Store wins big. Before going into details, it's worth mentioning that game revenue on both App Store and Google Play increased by 30% from 2016.
Game revenue on App Store grew at 30% with around $30 billion spent in 2017, while Google Play Store accounted for just $18 billion. Even so, Google Play's numbers are still a 30% increase from 2016. You can find the rest of SensorTower's report at the source link below.