Google Play Store updated with partial Material Design makeover
9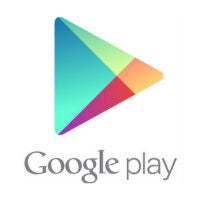 We know that Google is working on the Material Design update for all of its products from the Android system, to Google Apps on Android and the web, and even Chrome OS, and it looks like Google isn't going to wait for Android L to push the updates for various products. We saw leaks of the
Google Play Store Material Design
makeover, and now it is partially here.
As we saw with the leak, the update is focused on the app and content pages, but doesn't extend to the overall navigation of the Play Store. The big change here is to the app and content pages, as we said. There are new animations, cover photos and videos are more prominently featured right at the top, and descriptions and change logs can now be viewed full screen. Another interesting change is that change logs are only shown on apps that you have installed, and will replace app descriptions for those apps. Overall, the info for apps has been reorganized to be a bit more intuitive.
The most odd change is that the dedicated share button has been removed from the top of a listing. Now, the share button will be found way down under the featured reviews, which makes it far more difficult to share an app. Perhaps Google found that the share button wasn't used all that much, and would be more useful for those who submit reviews, but even after writing a review, you'll have to scroll down to see the share button.
The update is version 4.9.13 and will be rolling out slowly to users over the next week or so. If you can't wait, you can grab the APK from the source.