Google Play Store may soon get a Material Design makeover
11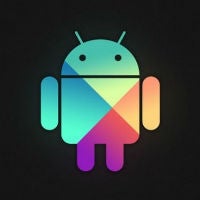 https://www.phonearena.com/Admittedly, that headline should have the added phrase "as we all know, and is not a surprise" tacked on somewhere, but the way it goes with Google is that we always know when something is happening. It's more an issue of when and how things will happen. We all know that a Material Design makeover is coming to Android and all Google Apps, but the makeover may come sooner than expected to the Google Play Store.
We know that the Play Store is going to get a Material Design overhaul, but some leaks coming out now make it seem like the change could potentially come before the Android L update. Although, whenever the update comes, it looks pretty good. Material design looks to push Google's UI habits to the limit - more image intensive, cleaner, and (hopefully) more intuitive. The leaked screens show that Google is pushing for more video in the Play Store, because those are getting featured front and center. The store also looks to be making the change from grey tones to white, and the share buttons are moving away from the action bar and into the listings a little deeper.
Google has been pushing out the Material Design updates to various products already, like the web version of Google Drive. So, there's no guarantee that the update to the Play Store will wait until Android L drops, which is likely to happen in October or November, based on Google's Nexus history.
source: Android Police
?,