Google Play Store had 11.1 billion downloads in the first quarter of 2016
25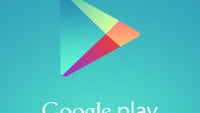 The Google Play Store has over 2 million apps sitting on its shelves, waiting for you to download them onto your Android powered phone. It is hard to believe that a little over 6 years ago, when the store was known as the Android Market,
there were only 30,000 apps to choose from
. It has been quite a wild rise. Think about some of the apps that you feel that you can't live without that weren't available back in the day.
Speaking of installing apps, a report published today by App Store optimization firm Sensor Tower says that there were 11.1 billion downloads made from the Google Play Store during the first quarter this year. That happens to be a 6.7% increase from the number of Google Play Store apps that were downloaded in the same quarter last year.
The number of games in the Google Play Store equals five times the number of tools-related apps. And that is with a small 1% gain in the number of games related apps in Q1. The category with the biggest growth in apps during the first quarter was photography with a 20% hike. From January through March, downloads of gaming apps trounced the installation of tools by a hefty 4 to 1 margin.
According to data from Sensor Tower, the top three downloaded apps from the Google Play Store during the first quarter were all social media apps. Facebook Messenger, Facebook and Snapchat were numbers one, two and three respectively. Candy Crush Jelly Saga was fourth with Pandora fifth. Other well known apps included Instagram (7) and WhatsApp (12). You can see the entire list from 1-20 by clicking on the slideshow below.
source:
SensorTower
via
Phandroid