Google Play Music updated with Gapless Playback and more
12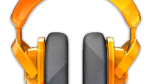 Google Play Music just got a new update today that adds quite a number of improvements to the app for Android. Not the least of which is an update to now support Gapless Playback, which means there won't be anymore delays between songs, although for that sweet new feature, you'll have to be running Android 4.1+. In addition to Gapless Playback support, Google Play Music has added a number of improvements for both playlists and offline music storage.
Users can now store Thumbs Up, Last Added, and Free and Purchased playlists on their devices, so you have access to more tracks while you're offline. There are also generic "Improvements for keeping music on your device for offline playback", but it's unclear exactly what that means.
As far as playlists, the app will now automatically generate mixes based on your favorite songs, and that can be found in the Recent tab.
If you want to give it a try, just head over to the
Google Play Store
to download the app.