Google Play Music may be going cross-platform, and may get YouTube integration
6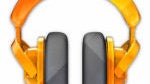 Today saw the launch of
Google Play Music All Access
, Google's new streaming music subscription service and so far it has been pretty solid. The service offers a feature set that isn't currently matched on any competing services, and the launch has gone well. So, obviously that means it's time to start speculating on where the service goes from here.
In an interview with
The Verge
, Google Play lead product manager Paul Joyce has implied that it is likely that Play Music and YouTube will have a shared future, which makes sense given how big YouTube already is as a music platform. Joyce also made it sound like Play Music could be going cross-platform in the future, but for now it is still considered a "version 1.0 of what's possible."
Of course, the hint at the app going cross-platform could simply be a matter of Google's usual strategy of getting its products into the hands of as many users as possible. Joyce said:
We'll always evaluate other platforms and other opportunities. Our general goal is to have everyone use our service. I don't think it should be a requirement that people have a specific piece of hardware to use our service — that's not a strategic aim. I think we're just getting started.
So, we shouldn't rule anything out, but it doesn't sound like we should expect anymore major announcements about Google Play Music all that soon.
Recommended Stories