Google Play Games updated to make multiplayer much better
2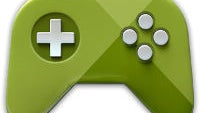 Google Play Games has been a strange offering by Google. The idea is solid as proven by the success of many other gaming networks, but Google has been relatively slow to roll out certain features which would make the platform far more engaging. But today, the Google Play Games app has gotten a very nice update to make multiplayer options much better.
The update brings the app to version 1.5 and adds two very important features for the multiplayer service. The last update let you join multiplayer games from within the Play Games app, but now that option makes a bit more sense, because you can not only see your invitations, but you can also see what your friends are playing in real time. So, the app is really starting to feel more like a proper network than before.
The "Recommended Games" option in the hamburger menu has been changed to "Find Games", because it also now includes a search feature so you can find new games to play. The search feature works pretty well when looking for a certain type of game (platformer, puzzle, etc), but offers surprisingly terrible results when searching for a title word. When we searched for "Angry Birds", none of the Rovio games popped up, but we did see quite a few Flappy Bird clones. We hope Google can sort that out sooner rather than later.
The update has started rolling out, but the APK is at
Android Police
if you're impatient.