Google sends $50 off code to Pixel 3a owners to share with their friends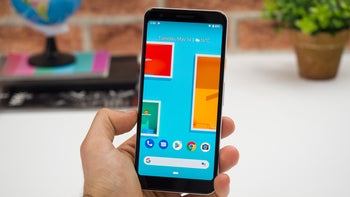 Good news Pixel owners, as Google has decided that it's time to sell even more
Pixel 3a
phones by sharing a huge number of discount codes for one of its most recent handsets. These codes are only sent to those who already own a Pixel 3a phone and it's meant to be shared with friends.
Multiple Pixel 3a owners report they have received $50 off discount codes in their email inbox, which they can share with their friends. According to the email, you and a friend both get $50 to spend in the Google Store when your friend buys a Pixel 3a using the code received,
Droid-life
reports.
Although Google mentions that this is an exclusive Pixel 3a offer, it's unclear whether or not it's available outside the United States. But if you've bought your phone in the US, chances are you'll be getting the $50 off code very soon.
Once your friend buys a
Pixel 3a
using the code provided, you should be notified about the $50 credit from the Google Store. We also don't know if the $50 off code can be combined with another discount on Google Store, but that's easy to verify if you plan to purchase a Pixel 3a and already have a code.