Google PhotoScan aims to help you save your old printed pics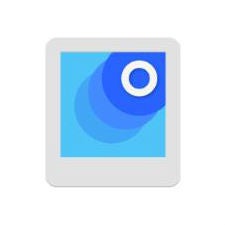 Everyone's family has got a bunch of old printed photos around. They may be in frames or photo albums or even just in a drawer in those Kodak envelopes they came in when you got them back from the printer. But, if you want to save them, not everyone has a photo scanner. So, Google PhotoScan aims to fill that gap with your smartphone.
The basic idea is that you take a picture of the old printed photo with your smartphone and save it forever in the digital cloud. Of course, if you try to do that normally, you'll run into troubles like light reflecting off the photo, your own body casting a shadow over part of the image, or even just not getting the image to come out straight. PhotoScan uses the power of Google to automatically detect edges, straighten the image, rotate it to the correct orientation, and remove glare.
In practice, it works by taking five shots of each photo and stitching them all together to give you the best representation of the old photo you can get. Add that to the more advanced new
photo editing tools
that were added to Google Photos and you should be able to put together a pretty awesome family album on the web and share it to your loved ones.
source: Google Photos