Google Panda puts Google Now in your arms, literally
20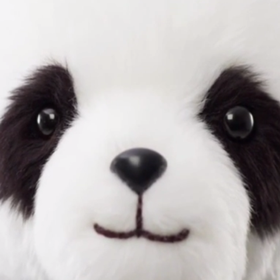 Google Japan today unveiled what is likely the cutest personal assistant ever: Google Panda. As you'll see for yourself, Google Panda is not just cute, but also extremely smart. Using the power of
Google Now
, the lovely assistant can answer to your questions in 0.3 seconds. Ask it anything, and it will reply almost instantly. The fuzzy Panda recognizes 50 languages, so it's not made just for Japan.
Unlike most smartphones, Google Panda is shockproof: its fluffy fur makes sure that what's inside remains safe in case of impact. Moreover, you can attach Panda to your arm when going out - either for a walk, or to jog - and it will never let you go (unless you want it to).
The new personal assistant comes in two sizes (Google Panda 5, and Google Panda 6), and is made even for "people who don't normally use devices." You can watch the announcement of Google Panda in the video below (in English and Japanese, subtitled when needed).
P.S.: It's already April Fools' Day in Japan!
source:
Google Japan