Google Opinion Rewards now available in Canada, UK, and Australia
3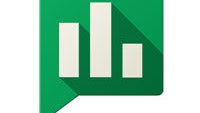 Google Opinion Rewards are pretty awesome. All you have to do is answer a few questions, and suddenly, you've got a bit of extra credit in your Google Play account. One of the bigger issues with the app so far has been that it was only available to users in the U.S., but that changed today with the app expanding to users in Canada, the U.K., and Australia.
That's a nice expansion, but of course, it doesn't really fix the other major issue with the app, which is that there simply aren't enough surveys to be done. When the app first launched, there were surveys on a regular basis, and some of them were worth up to $1. Recently, surveys have been few and far between, with some offering just 10 cents to answer a few questions.
It all adds up though, and it is nice to go to purchase an app and find that you already have enough credit to get it. And, it's always good to see an app like this expanded beyond the U.S.. No word on if the app will ever go beyond English though.