Google Now update brings "more beautiful search results"
9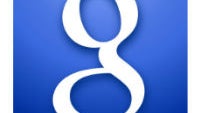 Google Now is one of Google's premiere software products, and it gets quite a bit of attention from Google engineers. As such, it gets updated more often than most other Google products, although each update may not be as feature-packed as some other apps. There is a new update for Google Now/Google Search for Android rolling out now that adds one slightly interesting feature, and brings more of the cards that are taking over most Google products.
The card layout is of course a big push by Matias Duarte, who also designed webOS for Palm, which relied heavily on cards UI. The new update will be changing the UI of Google Search results to the card layout, which Google describes in the changelog as "more beautiful search results". That feature is said to be rolling out gradually.
The update also makes it easier to
stalk
keep track of famous people. Now, if you search for someone famous, Google Now will ask you if you want to get news updates for that person. The last update is one that really doesn't seem necessary at all. The app has always had the hotword "Google" which you could say when the app was open in order to start a voice search. Now, in the U.S. only, the app will also respond to the phrase "Okay, Google", which is nice and all, but we don't know why you'd want to use a longer phrase to get the same thing.
The update is rolling out now.