Google Now starts monitoring flight prices that you want to see
10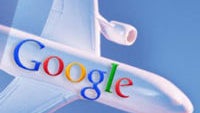 Google Now has quite a lot of features, and Google doesn't appear to have any plans to stop adding even more functionality, even if it is something that you may not use all that much. We're not sure how widespread the rollout is for this new feature, but you may start seeing Google Now alerts for flight prices.
There have been some reports of a new Google Now card that alerts users of price drops on flights that they had been searching. The trouble with the feature is that you have to search for the flight either using Google Search, or Google's dedicated Flight Search feature. We assume this would be something of an issue, because most people tend to go to sites like Expedia or Kayak, or directly to airline websites to search for flights, and searches on those sites won't feed back into Google Now.
Of course, on the flip side of that, a feature like this could draw users to Google Flight Search, which many may not have even known about before. Google's Flight Search feature is pretty nice, though, so a bit more awareness about it might not be so bad.