Google Now notification icon gets a new look on Android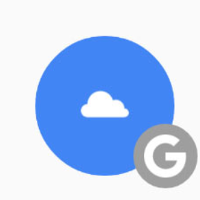 Google Now subscribers used to receive a notification logo in the top corner of the screen whenever a score or a weather alert was sent out. You might recall that a small soccer ball icon meant that an updated sports score had been sent to your Android phone, while a cloud icon indicated that a weather notification was waiting to be read.
But those days are gone. Google has replaced those notifications with its latest "G" logo. The good news is that it looks sleeker than the ball or the cloud. The bad news is that you won't be able to know what the notification is all about until you open it. Besides seeing the "G" logo pop up on your phone, it will also show up on the notifications in the drawer.
You might ask what the point of this all is. Is this just busy work for bored code jockeys? Perhaps it was done to stress that the information coming to you via the notification came from Google.
The server side update is being turned on now by Google, but it is being done on a staggered basis. If the new "G" logo doesn't arrive on your phone today, don't panic. It will soon.
source:
9to5Google
via
SlashGear