Google News bug causes the app to use large amounts of data, forcing users to pay overage fees
6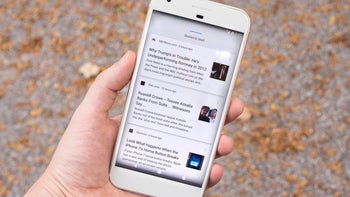 Google News is an app that aggregates news based on your interests, so you can quickly catch up with what's happening around the world. Of course, to do that, the app needs to use some of your mobile data, but it appears something can trigger within it and cause an excessive amount of data being used.
During the last few months, more and more reports are emerging of users that experience that sporadic behavior and see their data allowance vanish in a matter of days. And we're not talking about a few hundred megabytes either. According to one user, the app used over 7GB of data overnight, while another saw Google News suck up the staggering 19 GB, forcing them to pay a hefty $240 for going over their monthly limit. Several users noticed post-factum that the app was using a gigabyte of data every 20 minutes. The list of "horror stories" goes on with various nuances, but no pattern can be found, except that the data was drained while the app wasn't actively used. Meanwhile, many users say that for them the app uses less than 100MB a month, making the cause even harder to find.
The issue isn't recent either, users have said that they contacted Google about it as early as June, but reports keep showing up even now, the latest one being from October 17. A representative from Google said last month that the company is looking into the matter, but apparently there's no resolution yet. Currently, the only useful advice given to users that want to prevent the unusual behavior is to disable background data use for Google News. Not ideal, but if the bug can potentially cost you hundreds of dollars, better be safe and wait until a fix has been released, before turning background data back on.
Have you been a victim of Google News's sudden thirst for data? Let us know in the comments below!