Google Music against the competition: is the latecomer any better?
18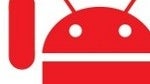 Google Music went out of beta yesterday
. "Finally!" - we should add, as competing services such as Apple's iTunes and Amazon's MP3 Stores have been out there for quite a while. With the rollout, Google Music stands on par with the rival offerings. First, let's freshen up your minds about what the service does, though – Google Music allows you to purchase, store, stream and share your music.
It also offers some nice bonuses for its users including free song every day and some exclusive content, but comes with one major drawback – it hasn't signed one of the big four major labels
Warner Music
, and this means that you wouldn't be able to find artists like Aerosmith, Bee Gees, Michael Buble, Led Zeppelin, Red Hot Chili Peppers and Prince on the Android Market. Oh, and by the way, with Google Music you'll be able to purchase songs directly through the market.
We've looked at closer detail at the service in our dedicated at
Google Music and Music store overview
, but what we want to focus now is on the differences between the other two big rivals – Apple's iTunes and Amazon's MP3 Store. We've summed up the basic facts about the services in the table below, and while there are some minor aberrations, nothing really strikes us as new and contrasting enough to make you switch from iTunes or the MP3 Store that you're likely already using.
But this doesn't necessarily mean that Google shouldn't have released Google Music because of its lack of novelty – the service
fills a gap in Android as an ecosystem
, and is more of a statement that Google will take care of music on its mobile OS as well. We should also take into account that each of the services complements best its own platform – iTunes for iOS, Amazon's MP3 Store for the Kindle Fire (other Android tablets benefit as well). So it's about reinforcing the platform.
What Google Music truly differs with is that it's not just about the mobile platform, but also about social, an area where Apple and Amazon are non-present. Sharing songs via Google Music happens through
Google+
, so partly you could also view the service as competing with Facebook to a certain extent. However, a noteworthy omission on Google's part is the US-only support for the moment.
Finally, we should also say that even out of beta, Google Music still seems like it has a long way to go and will continue evolving with new versions rolling out soon. Check out the table below and let us know: do you really need and will use Google Music? Is it any exciting?