Google Motion Stills brings stability and easy GIF export to iOS Live Photos
2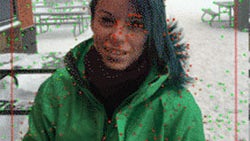 With last year's launch of the iPhone iPhone 6s and 6s Plus, Apple brought new life to its users' smartphone snaps with the help of Live Photos,
capturing a short video clip along with each still pic
. The feature was a nice way to add a little context to your favorite pictures, but the introduction of motion also creates new challenges: now not only do you need to make sure that your picture's nicely composed, but that the moments immediately before and after it add up to an attractive video package. And in the rush to snap those blink-and-you-miss-it moments, there's a good risk that some of those Live Photos end up a shaky mess. Now Google's coming to the rescue, with today's publication of its Motion Stills, designed to stabilize Live Photos footage and allow them to be turned into
easily shareable GIFs
.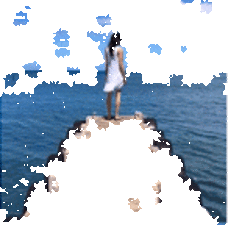 Google taps into its image-processing know-how to identify background points and compute how the iPhone's camera is moving relative to them. It's then able to render the path of a virtual camera through that scene, transforming jerky handheld shots into those that look they were shot on a professional Steadicam rig.
Beyond just removing the shake from Live Photos, Google's Motion Stills app is also able to optimize them for looping playback. That includes cutting off beginning or ending frames that are clearly not of the intended subject matter, while also providing a consistent backdrop throughout the entirety of the animation. When it all comes together well, your friends won't have any clue that these perfectly-looping shots aren't exactly what you intended to film in the first place.
And last but not least, once Motion Stills has worked its magic and transformed your shoddy camera handling into a work of art, it's ready to export animated GIFs that can easily be shared with whomever you like – iPhone and non-iPhone users alike. From shaky to rock-solid with Motion Stills
source:
Google
via
Phone Scoop