Google Maps to soon add accidental swipe protection, north-oriented lock and parking info?
4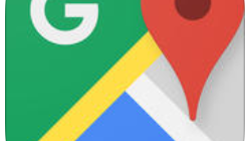 The beta version of Google Maps has received an update that includes a number of new features that could end up on the regular version of the app. One useful feature allows the app to interpret rapid swipes as being accidental, which means that it will not respond to such gestures while giving you turn-by-turn directions. Because many Google Maps users are holding on to their phones while navigating, a journey to an unfamiliar place could end up miles off course with an accidental brush of the screen.
Another new feature found on the beta version of Google Maps,
Keep map north up
will lock the map in a northern orientation. Everyone has a different preference, but we've always found it easier to use Google Maps with our vehicle on the map moving toward the top of the display.
Not yet found in the beta, some code has been discovered that points toward a time saving feature related to parking. It seems that Google Maps will eventually tell you in advance how hard it is to find a parking spot at the destination you're driving to. Users will be given one of three different ratings to describe the possibility of landing an open parking spot near the location you requested directions to; those three are Easy, Medium and Hard.
These new features will most likely be greeted with open arms by Google Maps users as soon as they are added to the app. Unfortunately, we don't have any idea when that will take place.
Download Google Maps (Beta) from the Google Play Store
source:
AndroidAuthority
Recommended Stories