Google Maps is rolling out a new feature that will let anyone create public events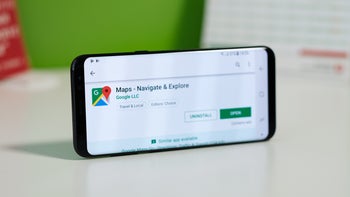 Google Maps is a staple not only for Android users but for many iPhone and PC users as well. Its rich functionality is just as helpful when you're on the go as it is when you're relaxing at home and want to explore another city, whether that'll be through satellite pictures or Google Street View.
It's no secret that the majority of the information that can be found on Google Maps has been added by the users themselves. Business owners add the locations of their offices, stores, restaurants and everything else you can think of. On the other end, customers get to add their comments, ratings and pictures to each place they've visited. Recently Google also introduced some of the
features of Waze to Google Maps
, allowing users to mark speed traps and car accidents.
Create public events for your community to participate in
Now, even more power to add content is coming to the people, as Google has added the option for users to add public events. The new feature was noticed by
SlashGear
and the way it works is described on the
Google Maps support page
. You can add an event either from your Contribute tab, where you'll see a new "Add a public event" button (you might need to scroll down a bit to see it) or from the Events tab. After that, you get to fill out the standard set of information: type of the event, location, time and description.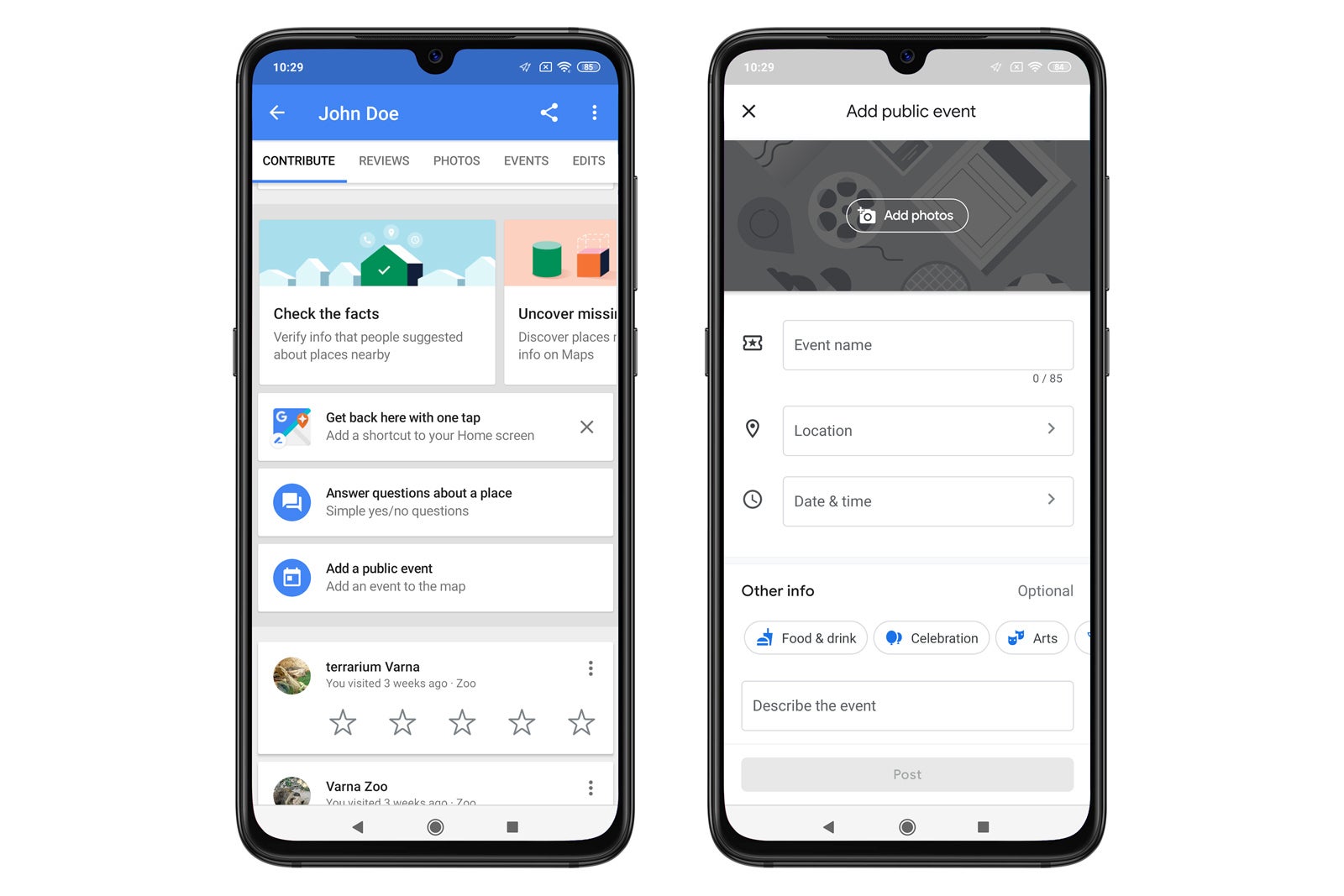 Once you post an event, it will appear at the selected location for everyone to see, so be careful what you post. Google has a set of steps on its website for deleting public events you've created, but at least for us, the "Delete this event" button mentioned on the support page was nonexistent.
It seems there's some more work to be done on this feature, which is likely why it's not actually available to everyone right now. We haven't been able to pinpoint exactly who has access to it, but it appears to be just some Android users for now. If you have the Events tab on the Your contributions page, then you're part of the early adopters.
A new wave of unique events is coming
Either way, this feature is a good way for people to promote more casual events that aren't tied to a specific commercial location. For example, you might need people for a game of basketball or fellow hobby enthusiasts to join your RC car race. Or maybe you're a street performer that has something new to show and you want to organize a premiere.
Utility companies or city administrations can also make use of these public events to let people know when certain streets will be closed, Google has added a "Parade" category for a reason. Another helpful category is Volunteering & activism. You're planning to clean up an area as part of the now trending #trashtag challenge? Set up a public event and gather helpers in no time.
We see, however, a potential for this feature to be abused and people creating fake events to draw a crowd somewhere. There is a "send feedback" button for the created event that lets you report if there's anything wrong with it. Perhaps Google will use such feedback to limit the rights of people that create fake events.
Hopefully, there won't be much of that going on and people will use the feature for its intended purposes. It will probably take a while before it becomes popular and we get to see more interesting events around us. Once the option to add one is available to everyone, however, it will be a matter of time before you start noticing them around.