Google Maps gets update with new features like hotel search
7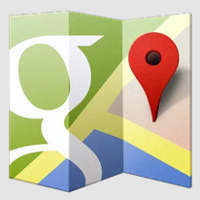 Google Maps for Android has received an update that includes the usual bug fixes and performance enhancements, but also includes some new features. For example, if you're all alone in the big city or the small hick town, you can find improved hotel search results with some sponsored rates to save you money, and links to help you get connected to a hotel. Sure, the update won't fix that broken ice maker in the hall, but it will give you a place to rest your weary head.
Other changes allow the navigation function to appear on your phone faster, and offer you an overview of the recommended route along with traffic highlights (or low lights as it may be), And Tips and Tricks is a feature now available in the side menu. Some Google Maps users have reported faster re-routing during navigation use and anything that makes getting from point "A" to point "B" faster and more pain-free, we can all stand behind.
So if you're an Android user, head over to the Google Play Store for your update to Google Maps now. Why wait?
source:
GoogleMaps
via
AndroidCentral