Google Maps for iOS gets an update that adds the 'Popular Times' feature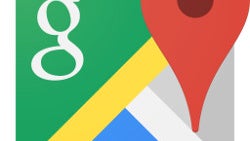 A new update to the iOS version of
Google Maps
adds a feature that Android users have been familiar with for some time. 'Popular Times' shows you when the location you're heading to is supposed to be at its busiest. This information is based on data culled from users who have opted in to Google Location History. Armed with this data, you might decide to plan your schedule around a lull in activity at a particular destination.
The Popular Times feature also allows users to get a real time look at what is happening at a location right at the very minute you request the data. It appears as an overlay placed on top of the data showing the crowd usually found at the current time. This way, you have an idea how busy a store or restaurant is right now compared to a normal day. Once again, you can make an informed decision about changing your plans. In addition, the data coming to the iOS version of Google Maps will tell you how long, on average, people usually spend at your destination. This is all helpful information, good to know when you are getting ready to run some errands and you need to get back home at a certain time.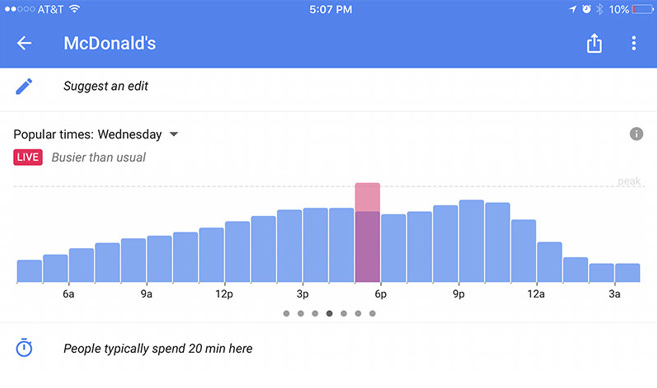 The addition of Popular Times to the iOS version of Google Maps lets you know when your destination is typically less crowded
Besides the addition of Popular Times, the new update allows users to fill the search bar in Google Maps with an address copied from the iOS clipboard. And a number of bug fixes are also included in version 4.27 of Google Maps for iOS, which weighs in at 103MB. The app is a free download.
Download Google Maps (
iOS
|
Android
)
source:
AppleInsider