Google Maps 6.9 update breaks offline maps availability for many countries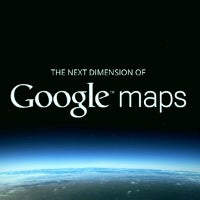 Google Maps is probably the most popular mapping application in the world, riding along the Android popularity wave, and up until now it had a neat little feature that allowed you to pre-cache a map on your phone, so you could see it even when you have no coverage.
Ironically, the latest 6.9 update to the Google Maps application that brings the feature out of its hiding place in the Settings menu and into a more prominent location,
breaks offline maps for a lot of countries
where the feature was previously available, and that's a bummer.
Correction:
Turns out, after some more testing and playing around with offline viewing for Google Maps that the feature is not broken, but rather it works differently. Google Maps will misleadingly come up with "maps not available in selected area" message, but if you zoom in or out, you'd after all be able to save the maps for offline use. It seems that this has something to do with a limitation of map sizes, so you can't save too small or too large of an area. In either case, the offline maps feature does work in the newest update, it just takes some time to arrive at the right zoom level.
So for the time being, if you can no longer save maps for offline viewing on Google Maps, we can only recommend you uninstall the app and revert back to a version 6.8.1 or earlier. From there, you'd still be able to have offline maps by going to the Labs menu in Settings.
Thanks, anonymous!