Google Keyboard v5.0 gets one-handed mode and more
14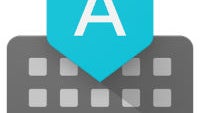 Google Keyboard is getting a pretty massive update this week, bringing a number of new features. The best one may be a new one-handed mode to allow for easier typing with... one hand (that was pretty obvious). The other updates are pretty cool, but will require a bit more digging to make the most of them because they aren't so apparent.
One-handed mode can be easily toggled by long-pressing the comma key (where you would normally just find the Settings option,) and you can choose if you prefer left-handed or right-handed orientations, or just switch on the fly. Basically, one-handed mode shrinks the keyboard to make it easier to reach all the keys.
If you dig into the settings, you can now change the height of the keyboard between a few options to suit your screen size and preferences. There's also an option to allow "long-press for hinted symbols" which basically means that you can long-press on any key to get the symbol that would be in that spot when you toggled to the symbols layout. It's a very nice option for those of you who love punctuation. Also on that symbol layout are new buttons to bring up a numpad or get to emoji.
Lastly, there are a number of changes to predictions and gesture typing. You can now long-press a word in the predictions bar to delete it from your dictionary, which is great if Google has learned some common typos from your history. With gesture typing, the prediction of the word you're trying to type won't be hovering anymore, but found in the prediction bar. You can also delete words by swiping left from the delete key, or move the cursor by swiping left or right on the space bar.
Overall, a very nice update that should be rolling out now.
Recommended Stories