Google Home now allows you to command Neato vacuums with the sound of your voice
1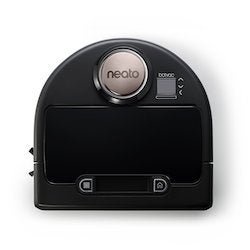 If you ever found yourself wishing for a day in which you could shout some words at a white, cylindrical object in order to get a robot to clean your home for you, today is your lucky day. Neato, the company behind the Botvac vacuum cleaner, has just announced that owners of a Google Home are now able to control its entire array of devices just by speaking a few words to the
Google Assistant
.
Neato's Botvacs are very similar to the popular Roomba line of robot vacuum cleaners, and Google Home can control the Botvac Connected, Botvac D5 Connected, and Botvac D3 Connected.
Amazon's Alexa gained similar support back in November
, but it was limited to only supporting the Botvac Connected. However, alongside the announcement of the added functionality with Google Home, Neato says that it is now expanding support for the D5 and D3 to the Alexa platform as well.
Controls for Botvacs on Google Home function just like they do on Alexa. By using noting more than your voice, you can find out where your Botvac currently is, tell it to start cleaning, check how much battery life it has, and program a new time for it to get to work in the future.
Own a Neato Botvac but still haven't jumped on the Google Home bandwagon? LG recently announced that it'll be giving away
free Google Home units with the purchase of its new G6
flagship, so if you've been looking for the perfect time to finally give Google's in-home assistant a whirl, now looks like the moment to do so.