Google Flights updated with hotel booking option
2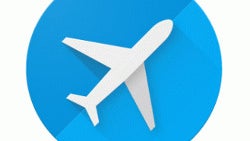 Currently, when you search for a flight online, you'll most likely land (pun intended) on Google Flights – Google's flight search and booking service. This service has just received an update aimed at making the process of booking a flight and organizing your trip easier, while also changing the layout a bit. These changes are currently rolling out to users worldwide.
Upon entering Flights, you'll be greeted by four tabs: Explore, Flights, Hotels and Your trips.
Through the 'Explore' tab you'll have the option to get additional info about your travelling destination. It will also provide suggestions on sightseeing places or hotels as well as give you a weather forecast. This tab will contain helpful information that might come in handy in making your trip just a little bit better.
The 'Flights' tab will be receiving almost no change at all. This is the tab where you'll head to look for and book a flight. You'll be provided with different airline options and price tags in the process. One notable thing here is the connection between this tab and the new...
'Hotels' tab, which will give you valuable info about hotels located in your trip destination. You'll be able to receive information on and choose a hotel, reserve a room, see pictures of the hotels and more. Worth mentioning is that if you choose a flight, the hotels tab will be automatically updated according to your flight choice and will show suggestions based on your flight date and destination. This is also applied vice-versa, meaning you can first choose a hotel, then pick a flight.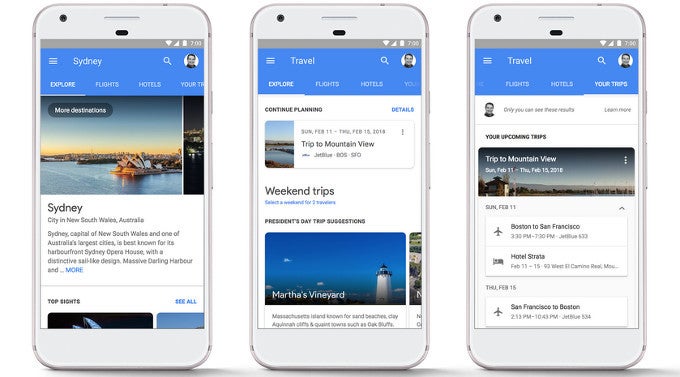 The updated Flights feature, now giving you even more options on planning your trip
The 'Your trips' tab will give you information on your upcoming trips. You'll also be able to edit your trip reservations offline. This tab is private but you can share your trips through e-mail.
Overall, these changes are focused on "making your mobile phone an integral and useful part of your travel planning – and enjoyment" as reported by Google in its blogpost regarding the updates.
What's the first place you'll visit using the updated Flights feature?