Google Drive launching next week for desktop, Android and iOS
12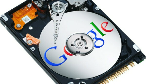 We've heard this all before, but the news is making another loop. The fabled Google Drive has been known to exist for a while, and it was rumored to launch at the
beginning of April
, but now it seems like it will actually happen next week. The Next Web apparently has gotten its hands on a draft release of Google Drive from one of Google's partners. So, this information is a more official version of the
accidental leak
that came from Lucidchart last week.
The details are all staying the same though. The service is expected to launch for free (of course), and offer 5 GB of storage to start, with upgrades to more storage available for an annual fee. There are expected to be apps for Mac and PC, which will work "in desktop folders" much like Dropbox does now. And as we had
heard before
, GDrive will have apps for both Android and iOS, which will allow for mobile editing of documents.
All of this points to what we've expected for a long time now: Google Drive is nothing new. Google Drive is simply Google Docs with desktop apps for syncing files locally rather than having a cloud-only option. This means that the question of whether Google Drive can compete with Dropbox is actually quite silly, because aside from the desktop syncing apps, Google Docs already has far more functionality than Dropbox. If you just want cloud storage and syncing, Dropbox will still be a fine choice, but if you'd like the option to edit apps online or on mobile, or stream any media that you've uploaded, Google Docs can already do that, so it would seem very likely that Google Drive will have all of that extra functionality as well.