Google Drive for iOS is almost finished, service all about 'context'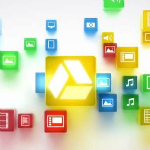 Google obviously didn't really keep the lid on Google Drive very well, so we knew it was coming, and essentially what it would be, but there was one surprise during
today's big launch
: there was no iOS app. There were apps for Windows, Mac, and of course Android, but nothing for iOS.
Now we have at least a small idea what's going on. Sundar Pichai, Google SVP of Chrome and Apps, told AllThingsD that the iOS app is almost finished. He said that it's actually "98% done and it will be here soon". Of course, we don't know if that last 2% is work that needs to be done by Google to finish the app or if that's just the approval process for the iTunes App Store. If it's the latter, we definitely should see the app fairly soon. However, if it's the former and Google hasn't even submitted the app for approval yet, we could be waiting a bit longer.
Another interesting thought from the interview is that Pichai hates files, and he thinks that's the problem with other cloud services that Google Drive is compared to like Dropbox. Those services are simply about managing files, where Pichai says Google Drive is "about you living your life online — planning a wedding, buying a house — and having your data available in that context."
It's an interesting thought, and one that we do agree with. Of course, picking Dropbox as a comparison doesn't tell the whole story, because Microsoft's Skydrive is hooked into Office Live, so it can offer many of the same features as Google Drive as far as collaboration, and document editing.