Google Camera may soon support RAW photography on Nexus phones
5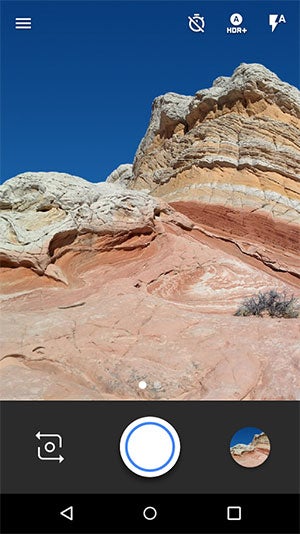 Taking a great picture isn't just about having a killer camera on your smartphone, one with a big image sensor, expertly paired lens, and maybe even a couple hardware bonuses like laser-assisted autofocus or optical image stabilization. You've also got to capture all that image data in the highest fidelity possible, and that's why
serious photo buffs often turn to the RAW format
, skipping the processing and compression steps that can take some of the life out of even the highest quality JPGs. Now it looks like Google could be about to bring RAW support to its Google Camera app, allowing Nexus phones to capture maybe their best pics yet.
Google hasn't flipped the on-switch for RAW support, but a look inside the latest Google Camera APK sure suggests that the feature is being tested. Text strings within the app point to testing of a "RAW+JPEG" mode which would
capture two copies of every photo
: both a high-quality RAW image that users could later manipulate with pro photo software, as well as a JPG file for easy viewing and sharing.
But while
the Google Camera app is available in the Play Store to be installed on all sorts of Android phones
, this RAW+JPEG mode might be a Nexus exclusive. That theory's based on all this RAW-support evidence popping up alongside mention of the app's HDR+ shooting mode, one that's only available with Google's last few generations of Nexus handsets.
That limitation takes a
bit
of the air out of this news, but we're still excited on behalf of Nexus users, all the same.
And sure, Nexus phones already had the option to take advantage of third-party camera software with its own RAW (or RAW+JPEG) support, but if you like to keep your phones as stock as possible, or just really dig the straightforward, uncomplicated nature of Google Camera, this new feature is one that can't get here soon enough.
source:
Android Police