Google Assistant's improved smart home controls are coming to smartphones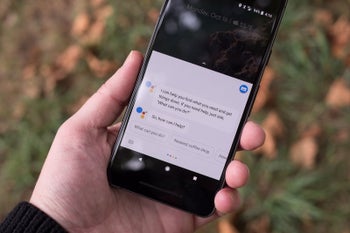 Unless you have a Smart Display with
Google Assistant
on it, adjusting your fancy Smart Light or the temperature in your home, using the Assistant on your smartphone, can be a bit of a hassle. You have to say the appropriate voice command and if you weren't satisfied with your decision you had to go through the whole process once again.
On Smart Displays this problem was solved by adding sliders or buttons that let you adjust whatever you were trying to change after the first voice command. Lights too bright? Just a quick swipe of the finger and you have the right amount of light. No need to guess if 85% or 73% was how you liked it. Of course, to use the manual settings, you have to be standing by the device, which reduces the convenience of it all.
Now Google is allowing the same features to be used by a limited amount of smartphone users, but it's expected that they will be rolling out the UI improvements for everyone in the upcoming weeks. Just tell Google what you want changed and you get the extra controls after it responds. We're not sure why this function is coming to smartphones just now, since it makes perfect sense to allow users to manually control things from a device that they are likely holding in their hands, but it's good to see it none the less.
Now all we need is smart recliner chairs, so we adjust them without having to reach all the way to the side.