Google Apps users get Play Private Channel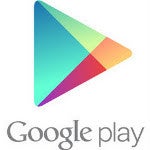 This was a relatively minor announcement yesterday, but it's one that has some pretty impressive implications for Google's presence in enterprise. Yesterday, Google announced a new feature for Google Apps users which would allow for a Google Play Private Channel, which will make it much easier for businesses to distribute in-house mobile apps to its employees.
This could be a great option not only for enterprise, but education and government as well, where there may be internal apps that need to be distributed. Internal apps will no longer need to be side-loaded, meaning the security settings for side-loading apps can be kept on.