Goof by Samsung attorney Quinn allows Samsung internal email to be used as evidence
33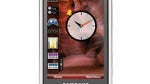 Samsung attorneys never believed in the old saying that "Sticks and stones may break your bones but words can never harm you." John Quinn and the rest of the high powered (and paid) Samsung legal team were so scared of the jury in the Apple v. Samsung patent trial hearing a particular internal email from the Korean manufacturer, that they successfully fought to have it excluded from the trial. But when Samsung attorney John Quinn was cross-examining Samsung designer Justin Denison (who was called as a witness for Apple),
Quinn accidentally referenced the memo
and thus Judge Koh had no choice but to enter it as evidence.
"Influential figures outside the company come across the iPhone, and they point out that 'Samsung is dozing off.' All this time we've been paying all our attention to Nokia, and concentrated our efforts on things like Folder, Bar, Slide. Yet when our UX is compared to the unexpected competitor Apple's iPhone, the difference is truly that of Heaven and Earth. It's a crisis of design."

"I hear things like this: Let's make something like the iPhone. When everybody (both consumers and the industry) talk about UX, they weigh it against the iPhone. The iPhone has become the standard. That's how things are already."-JK Shin, Samsung head of mobile communications
While some legal experts called the email a "smoking gun," it merely seemed to show that Samsung was aware of the existence of the Apple iPhone, whose success did seem to dismay JK Shin, Samsung's head of mobile communications. In the email, Shin compares the difference in UX between Samsung's phones and the Apple iPhone as "
a
difference between Heaven and Earth
." Shin writes that "
influential people
," seeing the iPhone, are saying that "
Samsung is dozing off.
" Shin notes how his company had been following Nokia closely when "
unexpected competitor
" Apple comes from nowhere to deliver the Apple iPhone. "
It's a crisis of design
," writes Shin.
Other passages from the memo (reproduced below) include Shin calling the Apple iPhone the standard that both consumers and the industry are bringing up when it comes to UX design. Another line in the email from Shin has the executive relaying how everyone wants Samsung to make "
something like the iPhone
."
Later in the memo, Shin points out how difficult the
Samsung OMNIA
is to use and when comparing the 2007 Apple iPhone UX with that of the Samsung OMNIA, "
it's a difference between Heaven and Earth

."

Samsung designer Denison, when asked about the memo, called it

hyperbole used internally by Samsung

and testified that Apple is not always first to market with a new idea. He brought up voice recognition features which were introduced by Samsung before Apple and said that he personally didn't feel "ripped off" when Apple put similar features on its products. He said that if the next Apple iPhone comes to market with a large screen, he would be fine with it even though Samsung's latest smartphones have featured larger screens like the 4.8 inch display on the Samsung Galaxy S III and the 5.3 inch screen on the Samsung GALAXY Note. Denison said larger screens are an industry trend.

"Do you know how difficult the OMNIA is to use? When you compare the 2007 version of the iPhone with our current OMNIA, can you honestly say the OMNIA is better? If you compare the UX with the iPhone, it's a difference between Heaven and Earth."

-JK Shin

It sounds like the cross-examination of Denison by Quinn defused any leanings that the jury might have had reading Shin's email. Still, there was no line in the email that explicitly said that Samsung copied the Apple iPhone, so Samsung might have been worried over nothing.

source: AllThingsD (1), (2)

Recommended Stories