Go off the grid with MyFC's Jaq, a hydrogen fuel cell smartphone charger
7

In an age where smartphone batteries barely last through a full day, the battery pack has become a necessity if you want to use your handset for extended periods of time while away from the power plug.
The vast majority of power banks use the same Li-Ion battery technology as our smartphones, requiring a wall plug of their own to charge up, meaning that you'll eventually need to find your way back to the power grid. It's in this context that Swedish startup MyFC has announced the Jaq, a smartphone charger which works on hydrogen fuel cells.
The best thing about the Jaq is that it doesn't need a power plug to produce energy, which could become incredibly useful for long stays in places where electrical current is not readily available. Instead, the charger creates electricity through a chemical reaction.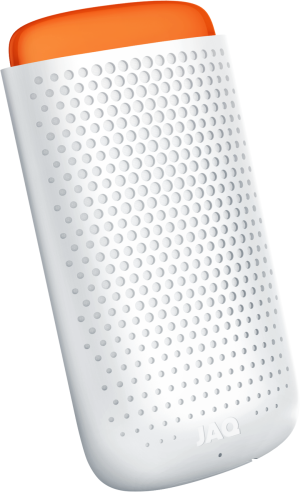 When a device needs power, the user has to insert a cartridge containing water and salt. Converted by the 10 hydrogen fuel cells integrated by the Jaq, a cartridge offers about 1,800mAh. Sure, that's barely enough to charge the
Apple iPhone 6s
once, and only about half a charge for phablets such as the
Huawei Nexus 6P
but the beautiful thing about the Jaq is that the user can keep sliding in new cartridges and get new batches of current. MyFC says that it imagines customers carrying up to 20 Jaq cards with them when traveling, which would be enough to ensure that your smartphone stays fueled for two or three weeks without the need of a power plug.
At the moment, the startup has not figured out the pricing details, but MyFC plans to give away the charger through carriers, and earn money through a monthly subscription that also includes new cartridges each month. While the exact details have yet to be finalized, MyFC says that customers will have to pay about $5 per month for a constant supply of cards.
While it's not the first hydrogen fuel cell smartphone charger, it looks like the MyFC Jaq is the first to make its way to the commercial market. This past summer, it was revealed that Brittish company Intelligent Energy is working with Apple on a hydrogen fuel battery integrated right into the smartphone itself.

At the moment, the Jaq is only available in Sweden, but the startup plans to expand its operations to Dubai in a few months. The US and China will get the Jaq later this year at a currently unspecified date.