Gmail users can now customize swipe actions on their iPhones
1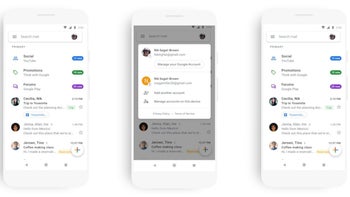 Google has just made it official that iPhone users of its ever-growing Gmail email app can now customize a number of swipe actions. The update is clearly meant to enable Gmail users to execute certain actions faster than before, but Google also
mentions
the addition of the new feature matches the
brand new mobile redesign of the app
that added many new productivity improvements.
You're probably wondering what type of actions you'll be able to customize in Gmail on iOS, so here is the full list: Archive, Trash, Mark as read/unread, Snooze, and Move to. These actions can now be executed using a single swipe gesture, but you'll have to configure them first.
Here is how you can do that: head to Settings / Swipe action, then, choose the swipe options that better fit your usage style. You can choose to swipe left or right on an email to archive it or directly move it to trash, but there are other options available too.
Besides adding customizable swipe actions, the latest update makes it possible to use the same actions to sort your notifications. Whenever you want to snooze emails, you can now long press on a Gmail iOS notification or use
3D Touch
, and then click on "Snooze" directly to pick the date and time when to snooze the email until.

Keep in mind that while the update has been released on March 28, it will take more than 15 days to arrive on all iPhones out there, so if you don't see the new feature yet, you'll have to wait a while.