Gmail and YouTube coming to Verizon Note II multi-window mode soon
11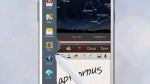 If you've got a Samsung Galaxy Note II and you've been enjoying the
multi-window mode
, but you wanted a bit more out of it, you're in luck. Samsung has confirmed that there will be an update soon to add support for the Gmail and YouTube apps in multi-window mode for the Verizon variant of the handset, which has not yet gotten the update.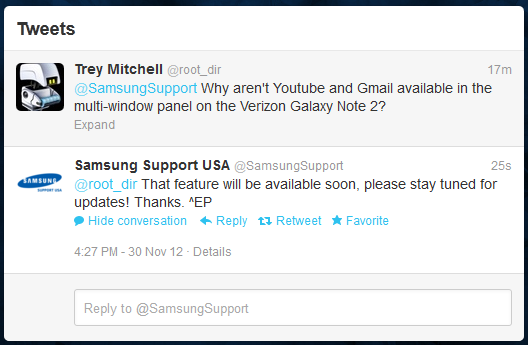 The news comes directly from Samsung's USA support team, which replied to a question about it on Twitter. The answer was brief (as is the nature of Twitter), but direct, saying ""That feature will be available soon, please stay tuned for updates." So, Samsung is apparently working on adding more app support to the multi-window mode on the Verizon Note II, but no more is known.
And, of course, it's also hard to say what exactly "soon" means. Depending on the topic and the company making the statement, "soon" could be anywhere from a couple weeks to about 6 months, and especially when Verizon is involved in an Android update, you never know how long "testing" can take.