Give us a break: Nestle's Facebook page confirms October Android 4.4 launch
20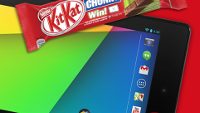 The
Google Nexus 5
has followed the recent tradition of high profile prototypes found in a bar. But thanks to the name of the Android build likely to be on the phone, we find confirmation of a rumored October launch of Android 4.4 in an unusual place. The Facebook page belonging to chocolate hawker Nestle shows that the company is expecting an October release of Android 4.4, aka Kit Kat.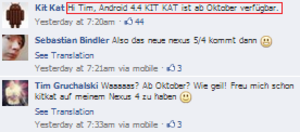 Nestle says Android 4.4 is coming next month
It is amazing how high-tech a candy bar company can be. But we do have to wonder whether the person handling Nestle's social media sites would know the inner workings in Mountain View. It could be that some Googlers were bribed with a lifetime supply of that deliciously crispy bar (try the white chocolate version, it's to die for!), or it could just have been a flip response to someone questioning whether the Android 4.4 launch was coming in October.
As for now, we'll still take our chances with an October release and hope that it is not just
half-baked
speculation.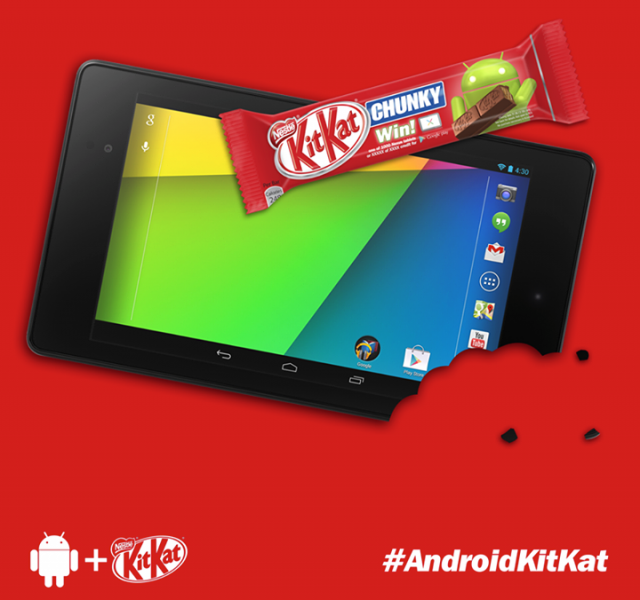 Gives us a break...of that Kit Kat bar
source:
Nestle
via
UnwiredView