Getting the Nexus 7 today? Wait, here are the alternatives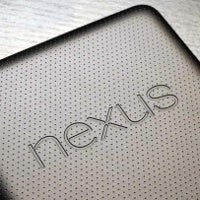 The
Google Nexus 7
tablet is truly a remarkable achievement - cramming in that much of the latest technology in a 7-inch package worth a mere $199 is something that only Google seems capable of doing. The Nexus 7 also gets a neat design and a high resolution screen, but it's not just about the hardware. The one area where the Google-Asus tablet really shines is software as it arrives with the latest and greatest of Android, 4.1 Jelly Bean.
Moreover, unlike any other tablet on the market,
with the Nexus 7 you don't have to worry about updates
. The tacit assumption is that since this is a Nexus tablet it will be the first to get updated to newer Android versions, and that alone is a huge advantage.
But while the Nexus 7 is great it does take a few shortcuts to arrive at its low price - you can't expand that memory and if you opt for the $199 8 gig version, you'd only have less than 6 gigs free for your data. Also, you don't have a rear camera and while we don't think that's a huge omission some might want to have it. A bigger miss is the lack of an HDMI port, and no MHL support which means you'd need a third-party wireless media streamer like the Nexus Q to stream what's on the tablet to an HD TV.
So what are the alternatives and are there any, really? You might be surprised to learn that there is one device that has gone under the radar for more than a month now, and has nearly all the features of the Nexus 7 except for Jelly Bean. And others are also trying to match it. But if you could live with the couple of small flaws of the Nexus 7, we really wouldn't want to spoil it for you - the device is great, just go ahead and get it, we'd approve.