GetJar scoffs at Apple's Cease and Desist letter, says Steve Jobs "isn't our Dad"
30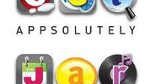 It appears that Apple is at it again, trying to keep the "App Store" name
all to itself
. Sending a "Cease and Desist" letter to GetJar, Apple said that it does not want the online applications purveyor calling itself an "app store". GetJar's response, posted on its blog, is truly classic. They told Apple that, "
GetJar won't be subject to this kind of bullying. We're not going to 'Cease & Desist'. We were here long before Steve & Co. We were built by developers, to help developers. Not to help sell handsets or search results. In the words of Twisted Sister: We're not going to take it! Steve Jobs isn't our Dad.
"
GetJar notes that it doesn't compete with Apple as the latter's App Store is a closed system while GetJar distributes free apps to whomever wants them. Furthermore, on its blog, GetJar notes that is
doesn't get much traffic from the Apple iPhone
and redirects traffic to Apple's App Store as a courtesy. The company says that its Android traffic is much bigger and more important to them but as the largest free app store serving over 2,500 in 190 countries, they do not want to discriminate against Apple the way that "
Apple has discriminated against us
".
GetJar makes some salient points including the fact that Apple filed with the USPTO to trademark the "App Store" in 2008 and were denied. "
As Apple has a hard time with the word 'No,"
they refiled the application and were given a provisional trademark as long as there were
no objections
. Microsoft and others did object which means that Apple may not really own the "App Store" phrase. GetJar says it has used the term "app store" since early 2009 without hearing from the guys at Cupertino. The timing, suggests GetJar has to do with them giving apps away for free, something that Apple
is not happy with
.
Regardless of your feelings about Apple, GetJar's response needs to be read. They might not be the first company to pen a firm response to Apple, but it is not every day that you read a response to Steve Jobs and crew that shows
utter disdain
for what the application distributor calls "bullying" by the gang at Cupertino. The entire response can be read at the sourcelink, and we are sure that you are going to want to respond no matter which side of the argument you are on.
source:
GetJar
via
Phonescoop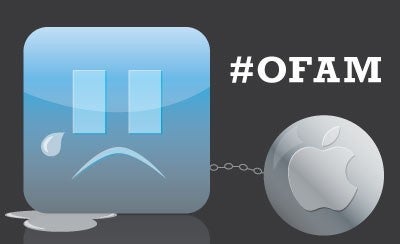 Courtesy of Appsolutely Everything, GetJar's blog