Get ready for Bluetooth 3.0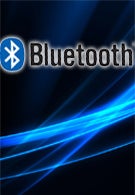 The illustrious data transfer technology,
Bluetooth
, is getting all jazzed up with its 3rd version about to launch. As indicated by PhoneScoop, the Bluetooth Special Interest Group is going to reveal comprehensive details about it on 04/21/2009, but information on certain features has been available for some time now. Above all, Bluetooth 3.0 is said to be capable of transferring data a whole lot faster. In addition, it is also expected to be able to maintain transfers over Wi-Fi, which in turn should greatly increase the bandwidth capacity. Making use of it, however, requires that both phones be Bluetooth 3.0 capable and have their Wi-Fi-enabled, so if Wi-Fi support is missing on one of the handsets, the transfer will be managed by Bluetooth itself. Have you ever experienced connectivity issues when using a Bluetooth hands-free while needing to put your phone into your pocket? Well, if that´s the case you should be thrilled over a new technology, called Enhanced Power Control, which has been specifically developed to stabilize the connection between Bluetooth-enabled devices. It is designed to take care of any troubles that may occur when your phone is in your pocket, bag, purse and the likes.
via:
PhoneScoop