German court dismisses second Samsung patent suit against Apple
8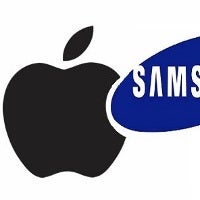 Merely a week passed after a German court
dismissed Samsung's patent infringement lawsuit
against Apple in the European country, and now the second lawsuit has also been rejected, according to a report by Florian Mueller of FOSS Patents.
Samsung is accusing Apple of violating on some of its patents regarding
3G and UMTS
technologoy, but Judge Andreas Voss of the Mannheim Regional Court in Germany dismissed those allegations.
That's not the end of the legal saga in Europe, though - Samsung has three other lawsuits filed regarding 3G and UMTS, and the outcome of them will depend on the judge's decision of how valid the Koreans patent really is. If the patent is indeed valid Samsung could still win against Apple.
Samsung launched an offensive on Apple in 2011 when the company filed a total of five suits centering around 3G and UMTS patent violations.