Gates: Microsoft's smartphone strategy was a "mistake"
74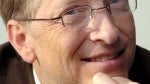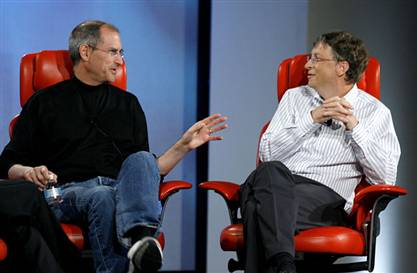 Bill, you wanna buy an iPhone?
Microsoft Chairman Bill Gates made an appearance this morning on CBS'
This Morning
and found himself being interviewed by Charlie Rose. While Gates expressed some frustration with the way some things are being run in Redmond, he still believes that Steve Ballmer remains the right man to lead the company. Citing all the things that Ballmer led the company through last year, Gates called Windows 8, the key to Microsoft's future. He also mentioned the
Microsoft Surface tablet
and Bing as a couple of highlights for the company in 2012. But the company's chairman is not happy with the pace of innovation at Microsoft.
Now 57, and no longer the baby-faced young man whose software changed the world, Gates admitted that the way Microsoft entered the cellphone business did not allow the company to take a
leadership role
. According to the executive, this means that Microsoft's strategy was "clearly a mistake." This is a rather large difference than the way that BlackBerry CEO Thorsten Heins sees the also-rans battling for market share. While Heins seems content to battle it out with Microsoft for third place behind iOS and Android, Gates is
not pleased at all
that Windows Phone is looking up at Apple and Google.
"No, [Ballmer] and I are not satisfied that in terms of, you know, breakthrough things, that we're doing everything possible. We didn't miss cell phones, but the way that we went about it didn't allow us to get the leadership. So it's clearly a mistake"-Bill Gates, Chairman, Microsoft
source:
CBS
via
BGR