Garmin adds public transit and Street View to its nav app, but who will pay?
11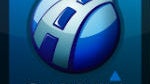 We've covered this pretty thoroughly over the past day, but just to summarize: Apple's new iOS Maps app has been a disappointment to a lot of users. In a good bit of timing, update have been approved for Garmin's navigation apps in the iTunes App Store. The good news is that the apps add features that don't exist in Apple's Maps app, but the bad news is that these apps are pretty expensive.
The Navigon and StreetPilot Onboard apps have been updated, and now have public transportation options including subways, trams, buses and water taxis, and Street View straight from Google's own databases. The apps are on sale, but even at that it may be hard to get the majority of users to opt for a paid option, especially when Google's own (most likely free) app is on its way.
StreetPilot USA
will cost you $39.99 ($44.99 for all of North America).
Navigon USA
is the same $39.99, and has a the cheaper $24.99 MyRegion version if you don't often travel much. But, maybe worst of all is even after dropping upwards of $40, public transit is a separate $2.99 in-app purchase.