Gameloft video game sale starts tomorrow, December 29; 60 Android titles priced at $0.99 each
2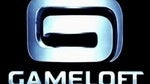 Yesterday, we heard that Gameloft is planning on treating its fans to a
heavy discount on all of its Android video games
, but we weren't quite sure when the sale was scheduled to begin or how long it was going to last. However, the mystery has been solved now and we know that the promo is to kick off on
December 29 at 10:00AM pacific time
. Until January 5 of 2012, every single one of the developer's Android titles will be priced at $0.99 each, which is a steal considering that their regular price hovers around the $5 mark and above.
The only catch is that you will have to purchase the games through Gameloft's online store as the discounts will not be available neither in the Android Market nor in the Amazon Appstore. That way, the developer will be raking in all the revenues from the sale instead of having to share the cash it makes with any of the aforementioned companies.
So, if any of you, gamers, are interested, check the Gameloft online store tomorrow and grab all the games that your itching thumbs desire. About sixty exciting titles await you, including Assassin's Creed, Modern Combat 3: Fallen Nation, and Order & Chaos.
Recommended Stories