Galaxy S8 may be first with Bluetooth 5.0, for double the speed and four times the range
26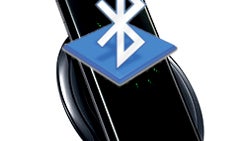 Last week, the Bluetooth Special Interest Group (SIG) released the final specifications for the next generation Bluetooth 5 standard. With it, the wireless range in ideal conditions would increase up to four times, and wireless speeds would double compared to the current Bluetooth 4.2 standard. The new standard is also more stable and secure, and offer less power draw.
The Bluetooth SIG says that better Bluetooth powered products are coming in the wearables, industrial, home automation and enterprise markets. Products with Bluetooth 5 functionality are expected to launch in two months at the earliest, they said, and, lo and behold, they weren't kidding, as the
Galaxy S8
rumor of the day is that it will be the first phone announced with Bluetooth 5 on board.
Not that this comes as any surprise, considering that Bluetooth 5 will be the law of the land for flagships with the newest and most powerful chipsets next year, but still it's one more reason to wait for the Galaxy S8 unveiling with bated breath. Hopefully this new standard will make the next
Icon X
wireless earbuds edition last more than an hour with an S8.