Galaxy Nexus testing Android 4.2.2, due mid-February
33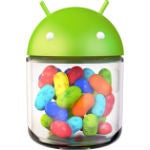 We've seen leaks before that have been labeled as Android
4.2
.2, and this new one isn't showing too much, but it does make it seem like the 4.2.2 update is
The story goes that Google has been having employees test the 4.2.2 update on all of the Nexus devices - Galaxy, 4, 7, and 10 - and that the update is close to being released. There isn't a lot to the update, which is expected to be very minimal. The only major issue that is expected to be fixed is the "stuttering" audio issue when using a Bluetooth headset with the Nexus 7.
The image that has surfaced is of the Galaxy Nexus running Android 4.2.2 (or at least running a ROM that identifies itself as Android 4.2.2). This just adds to the leaks that we've already seen including
some video
, and reports that Nexus 4s were coming with 4.2.2 out of the box in
Brazil
. Word has it that 4.2.2 will be released in "mid-February", which would mean it's on its way in the next couple weeks.