Foldable iPhone concept inspired by the Galaxy Fold reveals a stunning device
31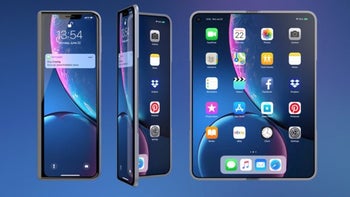 Samsung's first
foldable phone is now a reality
and just a couple of months away from reaching those that are ready to pay it's hefty near $2000 price tag. As with every product that is the first of its kind, opinions were scattered on a wide spectrum. While some people were surprised at how polished the Galaxy Fold looked and seemed to perform, others found it too bulky and impractical.
If Samsung stays true to its word, we'll start seeing new models of the foldable line regularly, meaning most of the faults we see with the first device will eventually be taken care of. We also already know that a few other manufacturers have similar devices in the making, helping to shape a whole new segment of smartphones.
With that in mind, people naturally start wondering if Apple will join hop on the foldable train, figuratively speaking. We've already seen
patents
that suggest that Cupertino is working towards a product of that kind, which makes sense considering it wants to offer only premium products, and the $2000 price tag is definitely appealing for Apple. Of course, there won't be any official confirmation of the device's development until it's just a few months away from launch, if even then.
That's not stopping concept designers from putting their imagination to work and showing us concepts of what a foldable iPhone could look like. The newest renders come from
Foldable.news
and show an interesting mix between current-gen iPhones, foldable displays and punch-hole cameras.


As far as concepts go, this one seems quite reasonable. The device resembles an iPhone when closed and an iPad when opened, which is likely the styling Apple would go for with a foldable phone of its own. We're not sure how useful a semi-folded "tiny laptop" mode would be, but hey, it's worth entertaining the idea! As with the Galaxy Fold, when closed the device looks a bit too tall and narrow. We won't be surprised to see companies experiment with display aspect ratios in the future.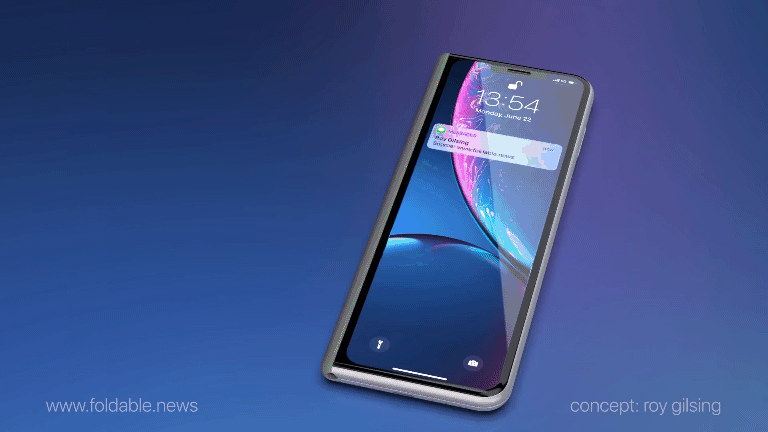 Now, we should keep in mind that these renders are depicting a device that's at least a couple of years into the future, so it's understandable that this foldable iPhone looks objectively better than the Galaxy Fold with its thinner body and bigger "outside" display. If Apple decides to add such a phone to its lineup, it will likely compete with the third generation of Samsung's own foldable phone and by then we might see some drastic changes to the Galaxy Fold line. For example, Samsung is hoping to move cameras entirely under the display as soon as next year, getting rid of all sorts of notches, holes and other eyesores.
While concepts like this one are based on too little information to be taken seriously, they feed our own imagination with ideas about near-future tech, which is always inspiring to think about.
As usual, tell us what you think about this concept in the comments below!