GSmart announced WM personalization
6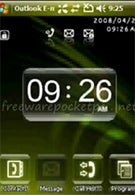 Today, Gygabite's GSmart officially introduced its Smart Touch user interface personalization for Windows Mobile professional phones. This announcement comes shortly after an unofficial version has appeared online for free download. GSmart says that it is a leaked Chinese variant, changed to Multilanguage one and is not working properly, as some of the functions are code-protected.
Smart Touch is GSmart's answer to HTC's TouchFlo. As all other manufacturers (including Eten and LG), GSmart is trying to make its PPC phones more finger-friendly. However, it is still a few steps after the current leader in this race, the second version of TouchFlo (available in
Touch Dual
,
Touch Cruise
and
Touch CDMA
). Unlike the latter, Smart Touch's personalization is limited to the home screen only and once you open any of the menus, it is just another WM phone.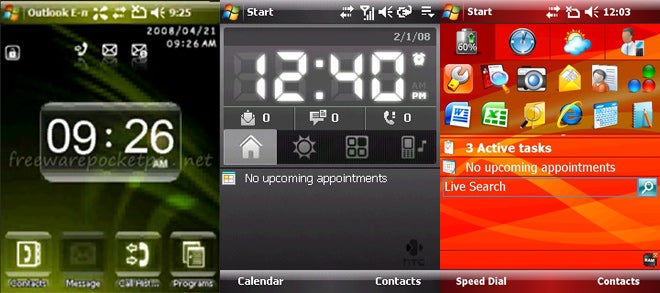 A line at the bottom of the home screen houses big shortcut icons; running a finger across the screen from right to left or vice verse will change the shortcuts. Doing the same thing above them, will reveal only one of the two clocks, but GSmart promises that other features will be added in the future.
Check out the hands-on video, which appeared thanks to the leaked version.
source: GSmart
Video courtesy of FreewarePocketPc