GSMA wants to set up cell-to-WiFi roaming standards
2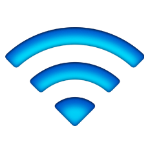 It has been a while since we'd heard much from the GSM Association (GSMA), which is an association that represents almost 800 mobile carriers in more than 220 countries around the world. Now, the GSMA has said it is working on creating standards for cell-to-WiFi roaming.
The GSMA has said that it is working with the Wireless Broadband Alliance to make it easier for mobile users to jump onto wireless hotspots and still have full cell service. This plan from the GSMA would possibly adding access to 3rd party hotspots as part of your carrier plan. The main idea is that mobile devices could have an easier way to connect to WiFi hotspots without using the traditional login credentials. So, the GSMA and WBA are proposing using SIM authentication to allow mobile users to automatically connect to WiFi hotspots without any manual authentication.
Unfortunately, there is no guarantee that this would lead to any cheaper access when roaming, or if it would lead to more widespread adoption of UMA. Still, it would be nice to have an easy to implement WiFi roaming solution.