GSM code cracked to expose its loopholes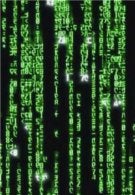 Being coined as a hacker sometimes does not connotate a negative image of someone maliciously getting into some kind of computer system. Karsten Nohl, a 28 year old German security expert, recently cracked the GSM's 64-bit A5/1 algorithm encryption which was adopted way back in 1988. Not to be branded as a faceless intruder, Nohl has some notable credentials and has a doctorate in computer engineering from the University of Virginia and is considered a leading encryption consultant.
Nohl worked diligently with others around the internet and ultimately created a guidebook. He published the secret code used to encrypt most of the world's digital mobile phone calls – exposing the loopholes surrounding its weakness. Fortunately though, 3G networks utilize a 128-bit encryption along with a new A5/3 algorithm which is being "phased in" according to GSM Association spokesperson Clair Cranton. All of the efforts placed into this was not to just break the code, but to have better security so that it would be virtually impossible to do so.
source:
NY Times
via
Mobile Tech Today